A mains and data transmission network is a vital part of daily life: they are fundamental for work, servers, email services, attendance monitoring, etc.
In a building, laying this type of cable is more than just an interconnection system, it is a resource shared by a large number of users and forming the basis for future developments and growth of the computer system. We design and install our systems so they safeguard optimum data transmission at all times, adapting to every situation to guarantee a high standard of performance.
Every system we produce is certified and tested to the most stringent controls. The customer receives a full set of documents complete with the mapping of all points on the plans.
We supervise the construction of DPCs (data processing centres) and supply and fit RACK cabinets to house all the various devices.
Local area networks are typically designed with a cabling system with category 5 or higher UTP cables, serving one or more buildings, generally used by a single organisation that builds and manages its own network, possibly supported by specialist firms. In many cases, the wiring is implemented or replaced by wireless coverage. LANs are mainly based on Ethernet technology, and support speeds of 10/100 Mbit/s or even 1 Gbit/s on copper cables with suitable specifications (CAT5 or higher), or fibre optic cables.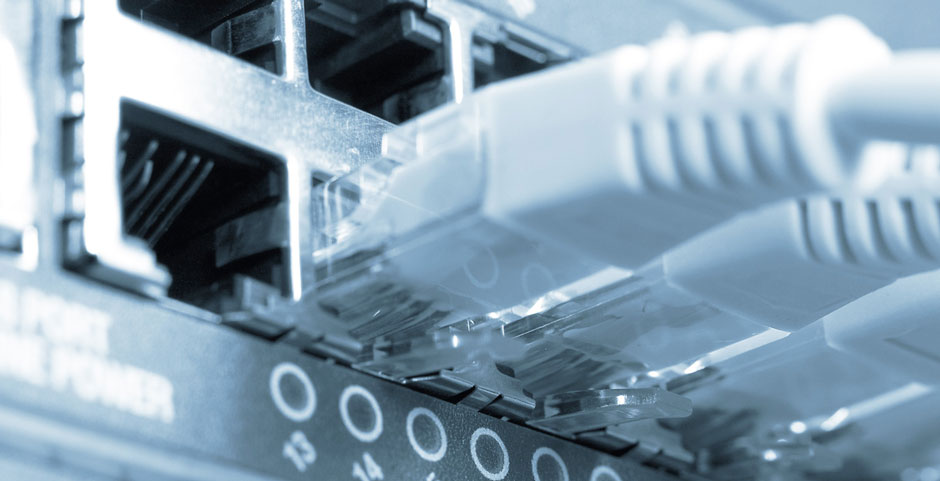 We install single and multiple-user DIGITAL and SATELLITE TV systems for homes, apartment buildings, hotels or other premises.
Depending on specific needs, systems can be:
MULTIPLE USER SATELLITE SYSTEMS where separate decoders can be connected to each outlet in the home.
SYSTEMS WITH "REPEATED" SATELLITE SIGNAL where each TV shows the signal transmitted by a single decoder in the home, with channel-changing via radio remote controlled repeaters.
SYSTEMS WITH ìREPEATEDî AUDIO VIDEO SIGNAL via cable and via radio, where every TV can receive signals from different sources, including a decoder, DVD player, VCR, CC-TV, or video intercoms, with individual control of each appliance and channel- or source-changing via remote controlled repeaters using the remote control of each appliance device or a universal remote control.